NCIS NEW ORLEANS Season 5 Episode 9 "Risk Assessment" Photos
BY

Jennifer Griffin

Published 3 years ago
Episode 5×09 "Risk Assessment"
THE NCIS TEAM INVESTIGATES THE MURDER OF A NAVY CONTRACTOR
The NCIS team investigates the murder of a Navy contractor who, unbeknownst to anyone, lived two lives for decades, with two wives, families and careers.
Cast: Scott Bakula (Special Agent Dwayne Pride), Lucas Black (Special Agent Christopher Lasalle), Vanessa Ferlito (Special Agent Tammy Gregorio), Rob Kerkovich (Forensic Agent Sebastian Lund), Daryl "Chill" Mitchell (Investigative Computer Specialist Patton Plame), CCH Pounder (Dr. Loretta Wade).
Guest cast: Jason Alan Carvell (Jimmy Boyd), Jill Paice (Molly Bell), Madison Thompson (Leah Bell), Rowan Smyth (Sam Bell), Samantha Soule (Amanda Landry), Sean Grandillo (Charlie Landry), Andrew Rush (Jacob Bell/Jacob Landry), Jackie Dallas (Social Worker).
Written by Elizabeth Rinehart.
Directed by Tessa Blake.
Air Date: Tuesday, Dec. 4 (10:00-11:00 PM, ET/PT) on the CBS Television Network.
NCIS: NEW ORLEANS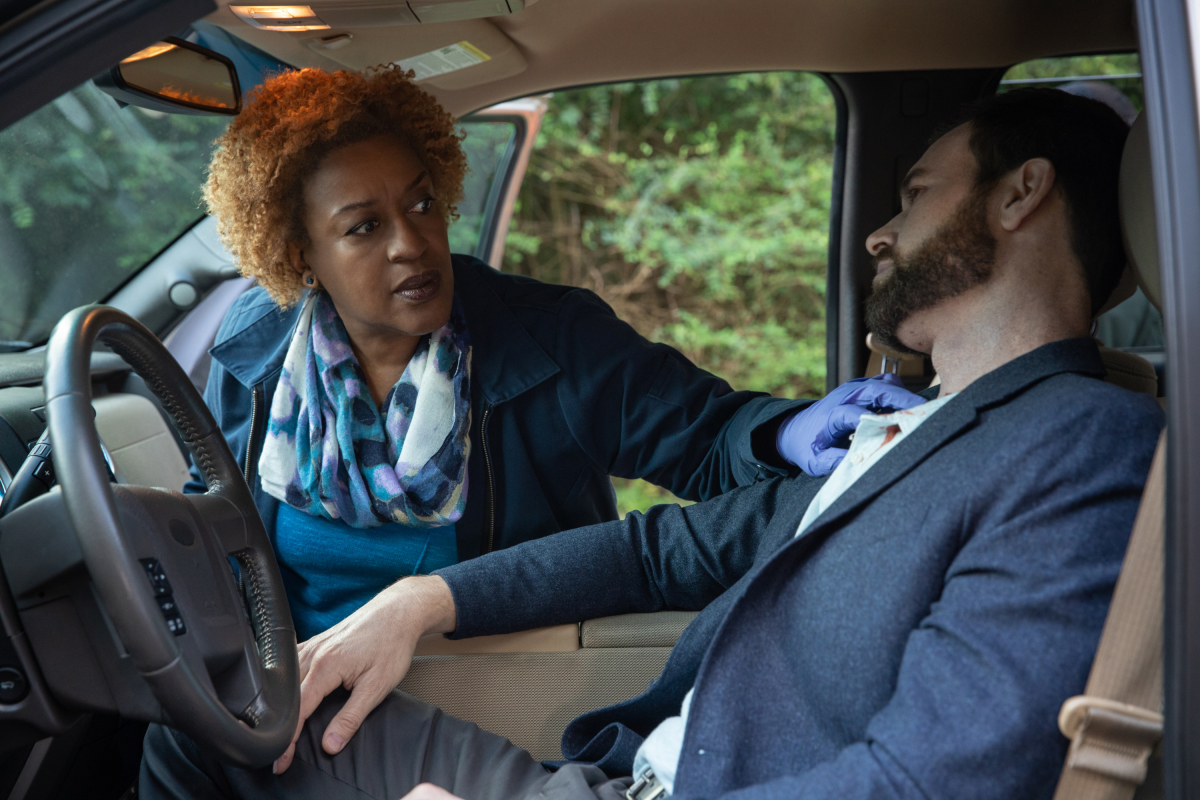 Picture 1 of 5
"Risk Assessment" - The NCIS team investigates the murder of a Navy contractor who, unbeknownst to anyone, lived two lives for decades, with two wives, families and careers, on NCIS: NEW ORLEANS, Tuesday, Dec. 4 (10:00-11:00 PM, ET/PT) on the CBS Television Network. Pictured L-R: CCH Pounder as Dr. Loretta Wade and Andrew Rush as Jacob Bell/Jacob Landry Photo: Sam Lothridge/CBS ©2018 CBS Broadcasting, Inc. All Rights Reserved
A MILLION LITTLE THINGS Season 1 Episode 9 "Fight or Flight" Photos
READ NEXT