NCIS NEW ORLEANS Season 5 Episode 10 "Tick Tock" Photos
BY

Jennifer Griffin

Published 3 years ago
NCIS New Orleans Episode 5×10 "Tick Tock"
PRIDE IS GIVEN A SERIES OF TASKS TO COMPLETE BY UNKNOWN ASSAILANTS
While on a sunrise jog, Pride is grabbed by two masked men who order him to complete a series of tasks in order to save Wade and his father, Cassius Pride (Stacy Keach), who are being held captive.
Cast: Scott Bakula (Special Agent Dwayne Pride), Lucas Black (Special Agent Christopher Lasalle), Vanessa Ferlito (Special Agent Tammy Gregorio), Rob Kerkovich (Forensic Agent Sebastian Lund), Daryl "Chill" Mitchell (Investigative Computer Specialist Patton Plame), CCH Pounder (Dr. Loretta Wade).
Guest cast: Stacy Keach (Cassius Pride).
Written by Christopher Silber.
Directed by Stacey K. Black.
Air Date: Tuesday, Dec. 11 (10:00-11:00 PM, ET/PT) on the CBS Television Network.
NCIS: NEW ORLEANS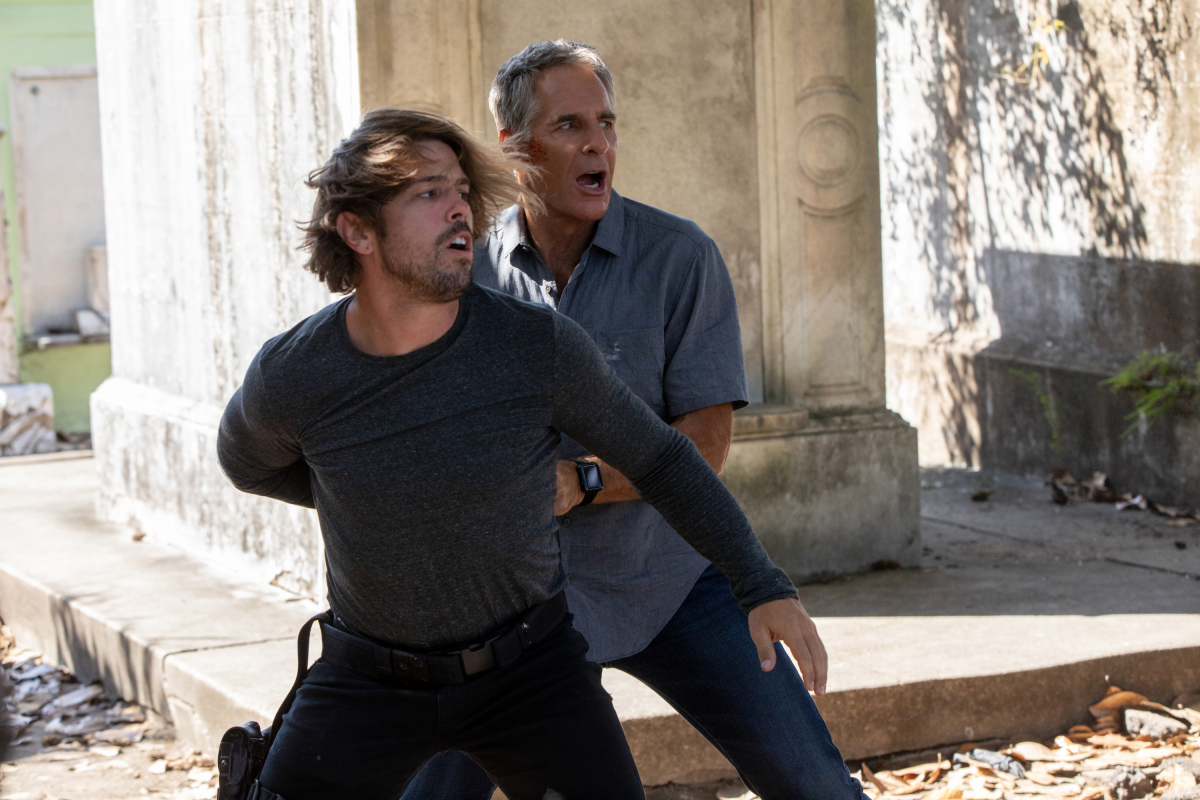 Picture 1 of 9
"Tick Tock" - While on a sunrise jog, Pride is grabbed by two masked men who order him to complete a series of tasks in order to save Wade and his father, Cassius Pride (Stacy Keach), who are being held captive, on NCIS: NEW ORLEANS, Tuesday, Dec. 11 (10:00-11:00 PM, ET/PT) on the CBS Television Network. Pictured: Scott Bakula as Special Agent Dwayne Pride Photo: Sam Lothridge/CBS ©2018 CBS Broadcasting, Inc. All Rights Reserved
SWAT Episode Season 2 Episode 9 "Day Off" Photos
READ NEXT