Episode 6×02 "The Terminator Conundrum"
NCIS INVESTIGATES A PRIVATE PLANE CRASH
NCIS investigates a private plane crash after a Navy pilot says she saw an unidentified object prior to the crash.
Also, Pride suffers from insomnia and nightmares as a result of being kidnapped and drugged last year.
Cast: Scott Bakula (NCIS Special Agent Dwayne Cassius Pride), Lucas Black (NCIS Special Agent Christopher Lasalle), Vanessa Ferlito (NCIS Special Agent Tammy Gregorio), Necar Zadegan (NCIS Special Agent Hannah Khoury), Rob Kerkovich Forensic Scientist Sebastian Lund), Daryl "Chill" Mitchell (Investigative Computer Specialist Patton Plame), CCH Pounder (Jefferson Parish Coroner Doctor Loretta Wade).
Guest cast: Alex Beh (Scott Sanders), Elizabeth Faith Ludlow (Frost), Kristin Carey (Sheri Pruitt), Lindsay Pulsipher (Kelly), Wyatt Walter (Will), Caroline Cole (Woman), Cory Hart (Agent Winchester), Jeff Robins (Salesman), Leslie Nipkow (Motel Manager), Trazi Lashawn (Counselor).
Written by Jan Nash.
Directed by Ed Ornelas.
Air Date: Tuesday, Oct. 1 (10:00-11:00 PM, ET/PT) on the CBS Television Network.
NCIS: NEW ORLEANS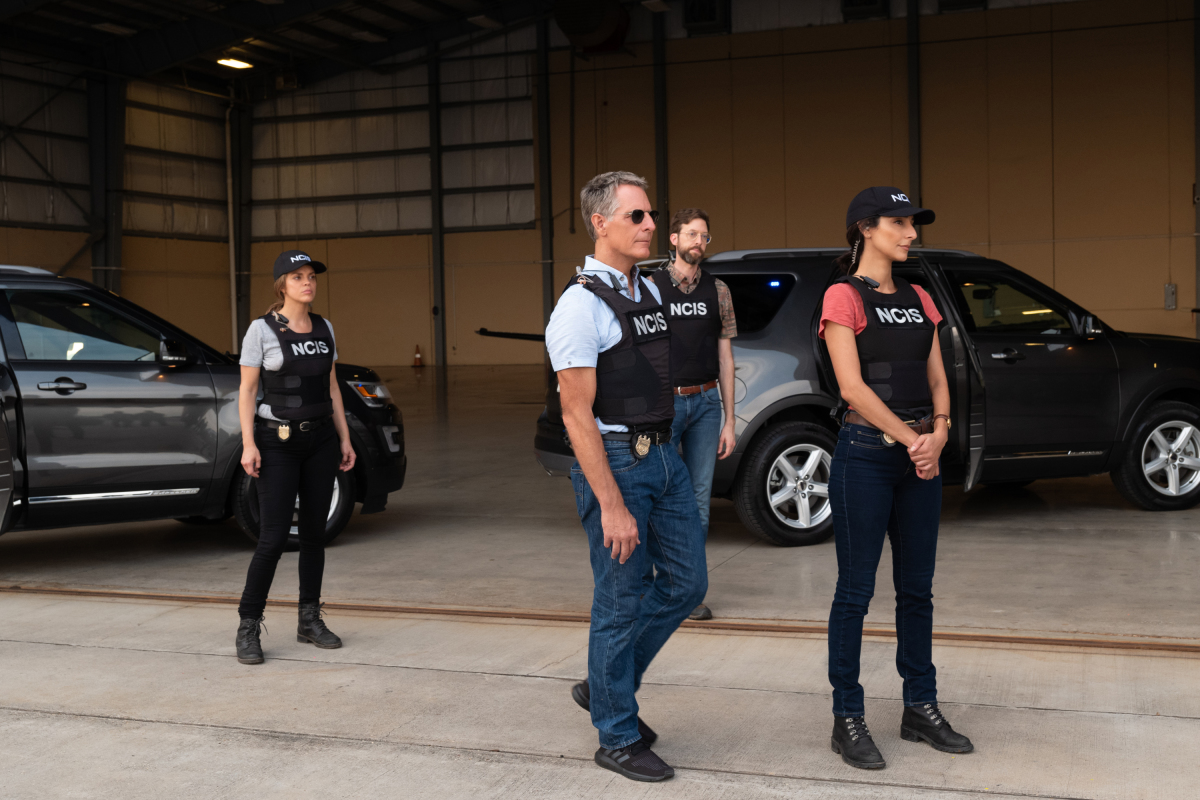 Picture 1 of 12
"The Terminator Conundrum" - NCIS investigates a private plane crash after a Navy pilot says she saw an unidentified object prior to the crash. Also, Pride suffers from insomnia and nightmares as a result of being kidnapped and drugged last year, on "NCIS: NEW ORLEANS," Tuesday, Oct. 1 (10:00-11:00 PM, ET/PT) on the CBS Television Network. Pictured L-R: Vanessa Ferlito as FBI Special Agent Tammy Gregorio, Scott Bakula as Special Agent Dwayne Pride, Rob Kerkovich as Forensic Scientist Sebastian Lund, and Necar Zadegan as Special Agent Hannah Khoury Photo: Sam Lothridge/CBS ©2019 CBS Broadcasting, Inc. All Rights Reserved