NCIS NEW ORLEANS Season 6 Episode 14 "The Man in the Red Suit" Photos
BY

Jennifer Griffin

Published 2 years ago
NCIS New Orleans Episode 6×14 "The Man in the Red Suit"
PRIDE UNDERGOES A SPECIALIZED MEDICAL TREATMENT TO HELP IDENTIFY THE MAN IN THE RED SUIT WHO'S BEEN HAUNTING HIS DREAMS
When Pride is unable to sleep due to continuing nightmares about the mysterious man in the red suit, he undergoes a specialized treatment to help him figure out the man's identity.
Also, an arrogant new officer, Special Agent Quentin Carter (Charles Michael Davis), joins the team.
Cast: Scott Bakula (NCIS Special Agent Dwayne Cassius Pride), Vanessa Ferlito (NCIS Special Agent Tammy Gregorio), Necar Zadegan (NCIS Special Agent Hannah Khoury), Rob Kerkovich Forensic Scientist Sebastian Lund), Daryl "Chill" Mitchell (Investigative Computer Specialist Patton Plame), CCH Pounder (Jefferson Parish Coroner Doctor Loretta Wade).
Guest cast: Angel Desai (Dr. Beth Tanaka), Elena Shaddow (Mena Pride), Gavin Warren (Little Dwayne), Jason Alan Carvell (Jimmy Boyd), Michelle Bonilla (Rosa Ortiz), Neal Bledsoe (Man in the Red Suit), Raquel Dominguez (PFC Daniela Ortiz), Justin Miles (Young Cassius Pride), Mike Harkins (Joel Anders), Ned Yousef (Store Manager), Steven Waldren (Officer Roy).
Written by Chad Gomez Creasey and Jan Nash.
Directed by Jim Hayman.
Sunday, March 8 (10:00-11:00 PM, ET/PT) on the CBS Television Network.
NCIS: New Orleans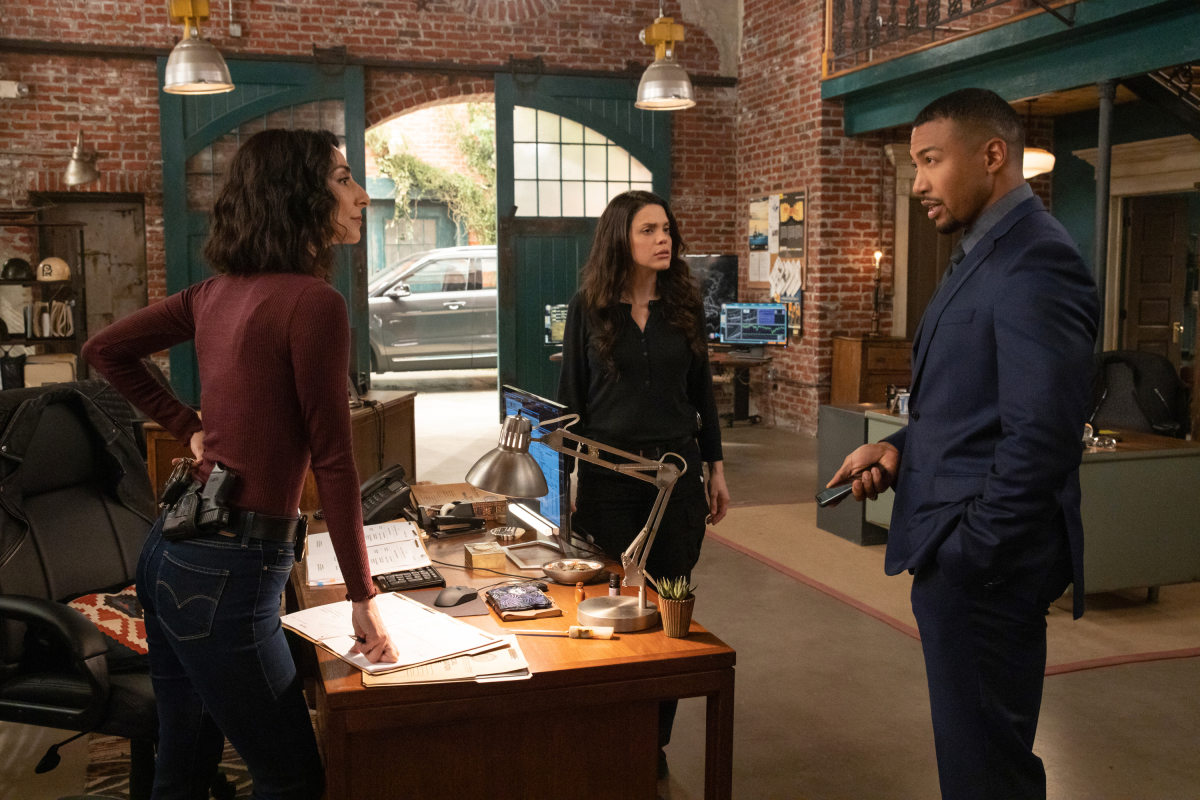 Picture 8 of 8
"The Man in the Red Suit" - Unable to sleep due to continuing nightmares about the mysterious Man in the Red Suit, Pride takes a short medical leave to undergo a specialized treatment to help him figure out the man's identity. Meanwhile, an arrogant new officer, Special Agent Quentin Carter (Charles Michael Davis), joins the team, on "NCIS: NEW ORLEANS" Sunday, March 8 (10:00-11:00 PM, ET/PT) on the CBS Television Network. Pictured L-R: Necar Zadegan as Special Agent Hannah Khoury, Vanessa Ferlito as FBI Special Agent Tammy Gregorio, and Charles Michael Davis as Special Agent Quentin Carter Photo: Sam Lothridge/CBS ©2019 CBS Broadcasting, Inc. All Rights Reserved
NCIS LOS ANGELES Season 11 Episode 16 "Alsiyadun" Photos
READ NEXT