SEAL Team Season 2 Episode 8 "Parallax" Photos
BY

Jennifer Griffin

Published 3 years ago
SEAL Team Episode 2×08 "Parallax"
JASON AND MANDY GO UNDERCOVER AS A COUPLE
Jason and Mandy go undercover as a couple on vacation at an upscale night club in Mexico City in order to track on of Andres Doza's cartel members.
Cast: David Boreanaz (Jason Hayes), Max Thieriot (Clay Spenser), Neil Brown Jr. (Ray Perry), AJ Buckley (Sonny Quinn), Toni Trucks (Lisa Davis), Jessica Paré (Mandy Ellis), Judd Lormand (Lieutenant Commander Eric Blackburn).
Recurring cast: Tyler Grey (Trent).
Guest cast: Yul Vazquez (Andres Doza), Antonio Jaramillo (El Lazo), Sandy Hernandez (Maria Doza), Alessandro Garcia (Javier), Mirelly Taylor (Rita), Oralia Cortes (Sofia Nunez), Melinna Bobadilla (Gabriella), Felix Solis (Col. Martinez), Bobby Daniel Rodriguez (Lt. Juan Lopez), Carolina Gomez (Carla Reyes).
Written by Holly Harold & Teresa Huang.
Directed by Jann Turner.
Air Date: Wednesday, Nov. 21 (9:01-10:00 PM, ET/PT) on the CBS Television Network.
SEAL TEAM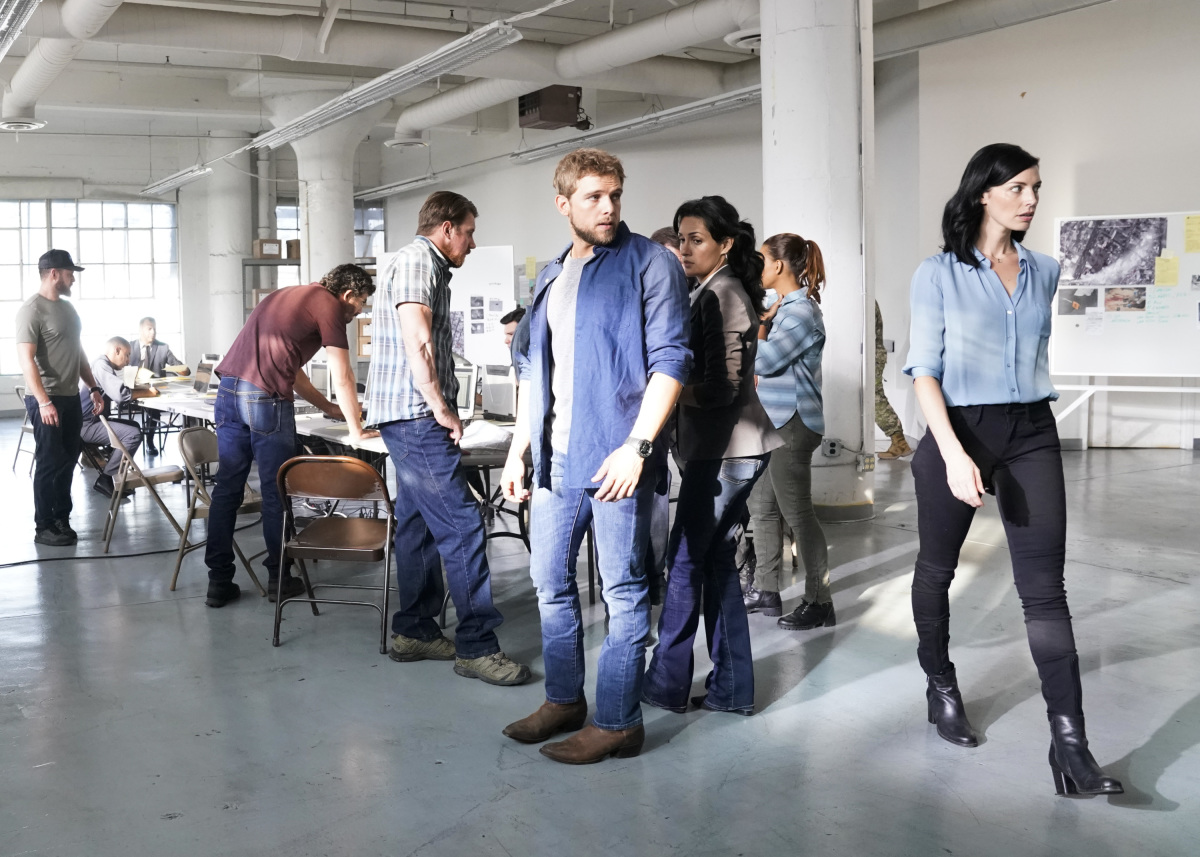 Picture 1 of 18
"Parallax" -- Jason and Mandy go undercover as a couple on vacation at an upscale night club in Mexico City in order to track on of Andres Doza's cartel members, on SEAL TEAM, Wednesday, Nov. 21 (9:01-10:00 PM, ET/PT) on the CBS Television Network. Pictured L to R: AJ Buckley as Sonny Quinn, Justin Melnick as Brock, Tyler Grey as Trent, Max Thieriot as Clay Spenser, Mirelly Taylor as Rita, and Jessica Paré as Mandy Ellis. Photo: Erik Voake/CBS ©2018 CBS Broadcasting, Inc. All Rights Reserved
HAWAII FIVE-0 Season 9 Episode 9 "Truth comes From the Night" Photos
READ NEXT