SEAL Team Episode 2×18 "Payback"
BRAVO TEAM IS OUT FOR REVENGE
Bravo Team is out for revenge as they search for the person responsible for the surprise bomb attack that left one of their own in peril.
Cast: David Boreanaz (Jason Hayes), Max Thieriot (Clay Spenser), Neil Brown Jr. (Ray Perry), AJ Buckley (Sonny Quinn), Toni Trucks (Lisa Davis), Jessica Paré (Mandy Ellis), Judd Lormand (Lieutenant Commander Eric Blackburn).
Recurring cast: Tyler Grey (Trent).
Guest cast: Tony Curran (Brett Swan), Tamala Jones (Gunnery Sergeant Miller), JB Tadena (Bayani), Joanna Bacalso (Christine), Barrett James (Lt. Lawrence), Wayne Pére (Dr. O'Brien), Kristy Swanson (Julia Logan), Larry Bates (Lucas Nance), AJ DeLeon (Armand Pacada), Derek Russo (Sanders), Susan Chuang (Dr. Roberts).
Written by Dana Greenblatt & Teresa Huang.
Directed by Guy Ferland.
Air Date: Wednesday, April 17 (10:00-11:00 PM, ET/PT) on the CBS Television Network.
SEAL TEAM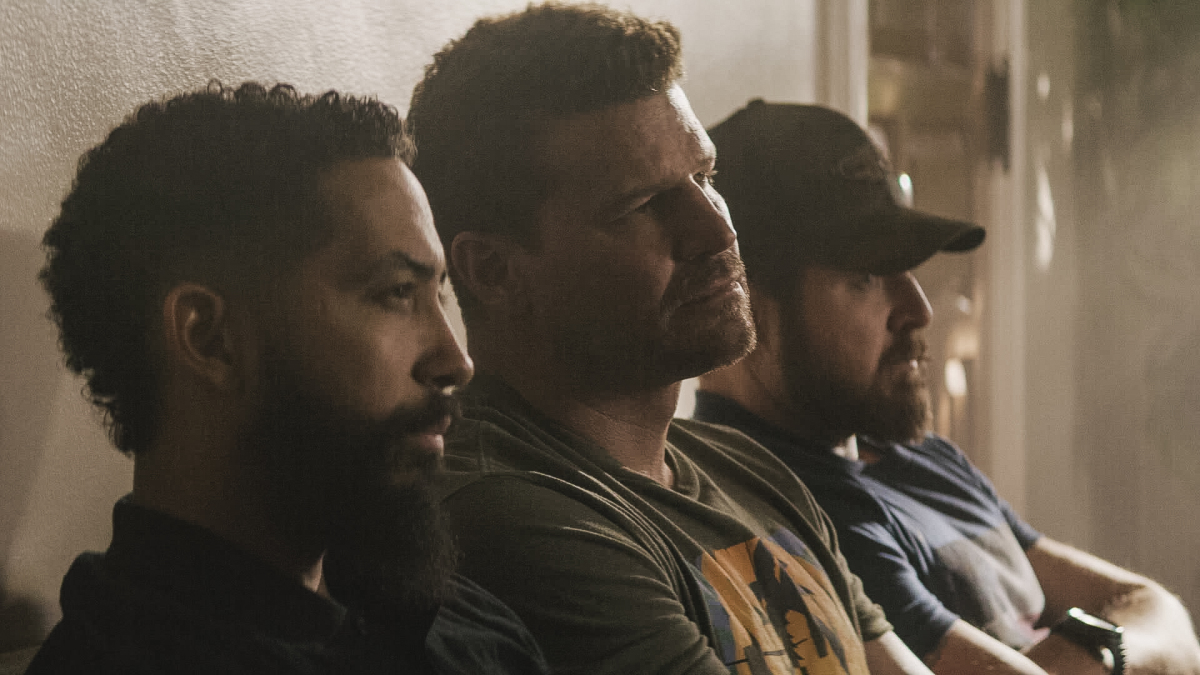 Picture 1 of 10
"Payback" -- Bravo Team is out for revenge as they search for the person responsible for the surprise bomb attack that left one of their own in peril, Wednesday, April 17 (10:00-11:00 PM, ET/PT) on the CBS Television Network. Pictured L to R: Neil brown Jr. as Ray Perry, David Boreanaz as Jason Hayes and AJ Buckley as Sonny Quinn. Photo: screengrab/CBS ©2019 CBS Broadcasting, Inc. All Rights Reserved