STAR Season 3 Episode 6 "Ante Up" Photos
BY

Alan Mann

Published 4 years ago
Episode 3×06 "Ante Up"
THE GLOVES COME OFF
In an effort to boost ticket sales, Mateo brings on controversial rapper Lil Dini (guest star Kosine), who clashes with Take 3.
Star and Noah confide in each other about their relationship issues and Simone is put in a sticky situation when Jackson is cast as her co-star in a movie.
Meanwhile, Derek's keeping a secret, Cotton's suspicions about Cassie grow and Xander (guest star Chad Michael Murray) pushes Cassie to find the rat in her organization.
Cast: Queen Latifah as Carlotta Brown, Brandy Norwood as Cassie, Jude Demorest as Star Davis, Ryan Destiny as Alexandra Crane, Brittany O'Grady as Simone Davis, Amiyah Scott as Cotton, Quincy Brown as Derek Jones, Miss Lawrence as Miss Bruce, Luke James as Noah Brooks, Lance Gross as Maurice, Matthew Noszka as Jackson "Jax" Ellis, and William Levy as Mateo.
Guest Cast: Camila Banus as Nina, Lyndie Greenwood as Megan, Trayce Malachi Baker as Jayden, Chad Michael Murray as Xander, Kosine as Lil Dini, Carlos E. Lopez as Camilo.
Air Date: Wednesday, Nov. 7 (9:00-10:00 PM ET/PT) on FOX.
STAR: Ryan Destiny in the "Ante Up" episode of STAR airing Wednesday, Nov. 7 (9:00-10:00 PM ET/PT) on FOX. ©2018 Fox Broadcasting Co. CR: Wilford Harewood/FOX.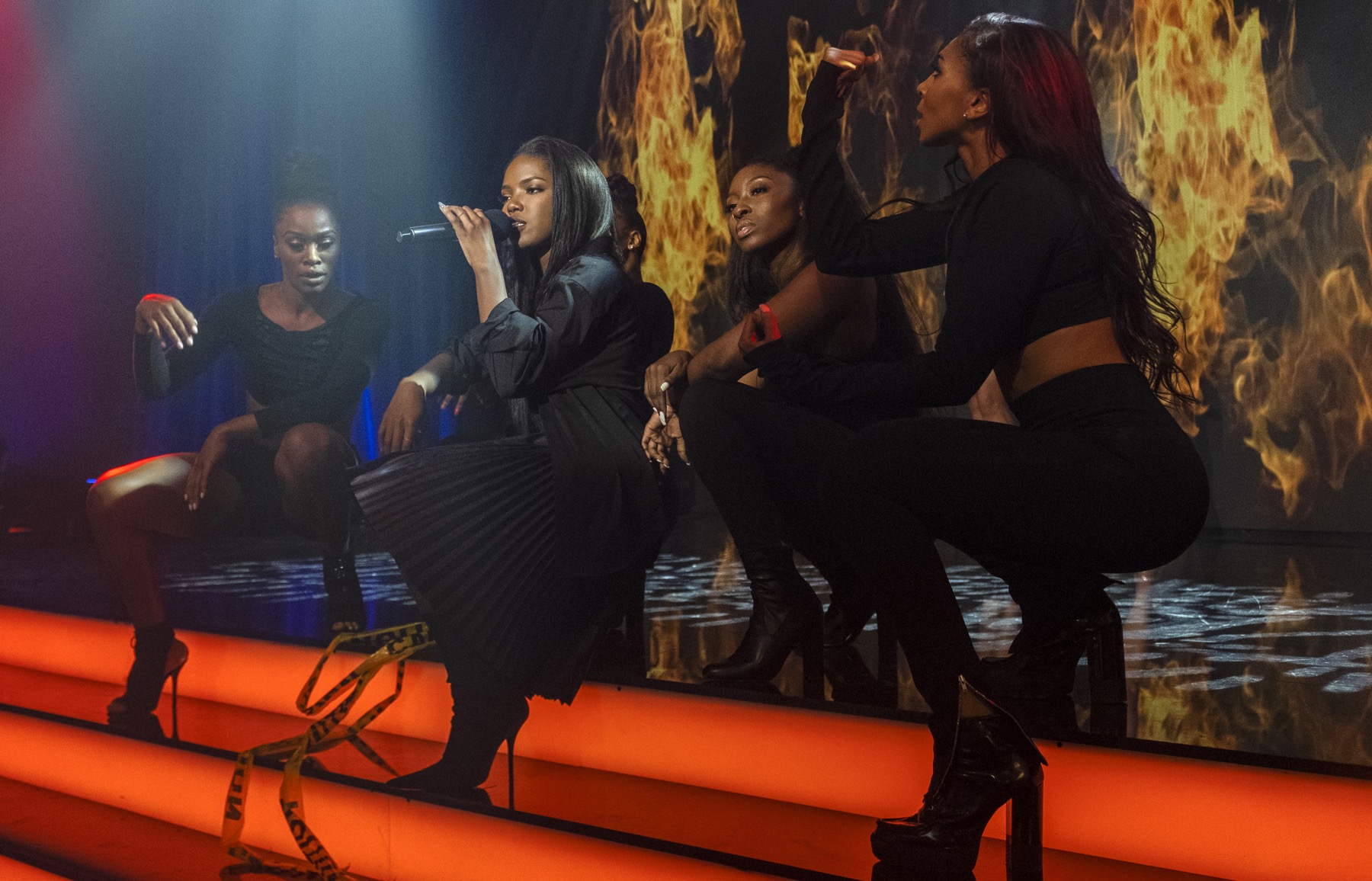 ARROW Review "The Longbow Hunters"
READ NEXT