THE PASSAGE Season 1 Episode 7 "You Are Like the Sun" Photos
BY

Jennifer Griffin

Published 3 years ago
The Resident Episode 1×07 "You are Like the Sun"
FEAR IS BUILDING AT PROJECT NOAH
Brad and Lila flash back through their history together as they plan to save Amy.
The Secretary of Defense gives Horace Guilder (guest star James Le Gros) full authority over Project NOAH, leaving Sykes and Richards terrified for what his plan of attack might entail.
Meanwhile, the bond between Amy and Carter is stronger than ever, as he prepares her for Fanning's grand plan, and Lear fights to help Elizabeth before it's too late.
Cast: Mark Paul-Gosselaar as Brad Wolgast; Vincent Piazza as Clark Richards; Henry Ian Cusick as Dr. Jonas Lear; Saniyya Sidney as Amy Bellafonte; Jamie McShane as Tim Fanning; Brianne Howey as Shauna Babcock; Caroline Chikezie as Major Nichole Sykes; Emmanuelle Chriqui as Dr. Lila Kyle; McKinley Belcher III as Anthony Carter.
Guest Cast: Jennifer Ferrin as Elizabeth Lear; James Le Gros as Horace Guilder; Natalia Mann as Eva; Saycon Sengbloh as Jeanette; Kamar de los Reyes as Julio Martinez.
Air Date: Monday, Feb. 25 (9:00-10:00 PM ET/PT) on FOX.
THE PASSAGE: Brianne Howey and Jamie McShane in the "You Are Like The Sun" episode of THE PASSAGE airing Monday, Feb. 25 (9:00-10:00 PM ET/PT) on FOX. © 2019 FOX Broadcasting. Cr. Erika Doss / FOX.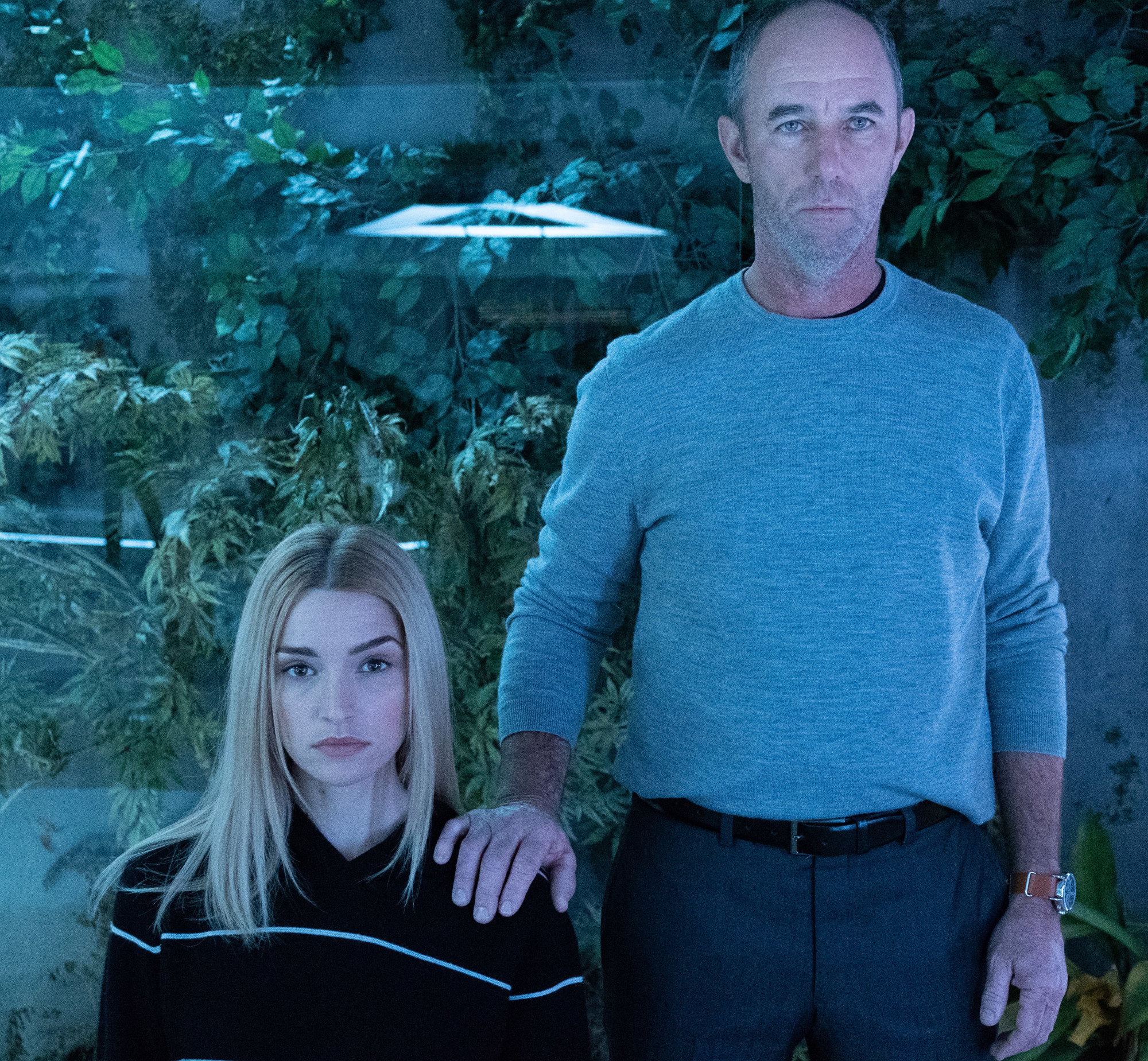 THE PASSAGE Season 1 Episode 8 "You Are Not That Girl Anymore" Photos
READ NEXT