Don't Miss
// SC: Addition start ?> // SC: Addition end ?>
//SC: Additions start ?> //SC: Additions end ?>
THE ORVILLE Photos: The Return of a Familiar Face Causes Tension For Ed and Kelly in "Cupid's Dagger"
THE ORVILLE "CUPID'S DAGGER"
LOVE AND TENSION IS IN THE AIR WHEN A FAMILIAR FACE BOARDS THE SHIP
Episode 1×09 "Cupid's Dagger" — The Orville is called to mediate a peace treaty between two warring cultures, but tensions run even higher between Ed and Kelly when a familiar face boards the ship.
Meanwhile Yaphit declares his love for Dr. Finn with surprising results.
Cast: Seth MacFarlane as Captain Ed Mercer; Adrianne Palicki as Commander Kelly Grayson; Penny Johnson Jerald as Dr. Claire Finn; Scott Grimes as Lieutenant Gordon Malloy; Peter Macon as Lieutenant Commander Bortus; Halston Sage as Chief Security Officer Alara Kitan; J Lee as Lieutenant John Lamarr; Mark Jackson as Isaac; Chad L. Coleman as Klyden.
Guest Cast: Norm Macdonald as Yaphit, Victor Garber as Admiral Halsey, Mike Henry as Dann, Larry Joe Campbell as Steve Newton, Gavin Lee as Henry Park, Derek Mears as Bruidian Ambassador; J Paul Boehmer as Navarian Ambassador; Ralph Garman as Kanoot; BJ Tanner as Marcus Finn, Kai Wener as Ty Finn.
Air Date: Thursday, Nov. 9 (9:01-10:00 PM ET) on FOX.
The Orville "Cupid's Dagger"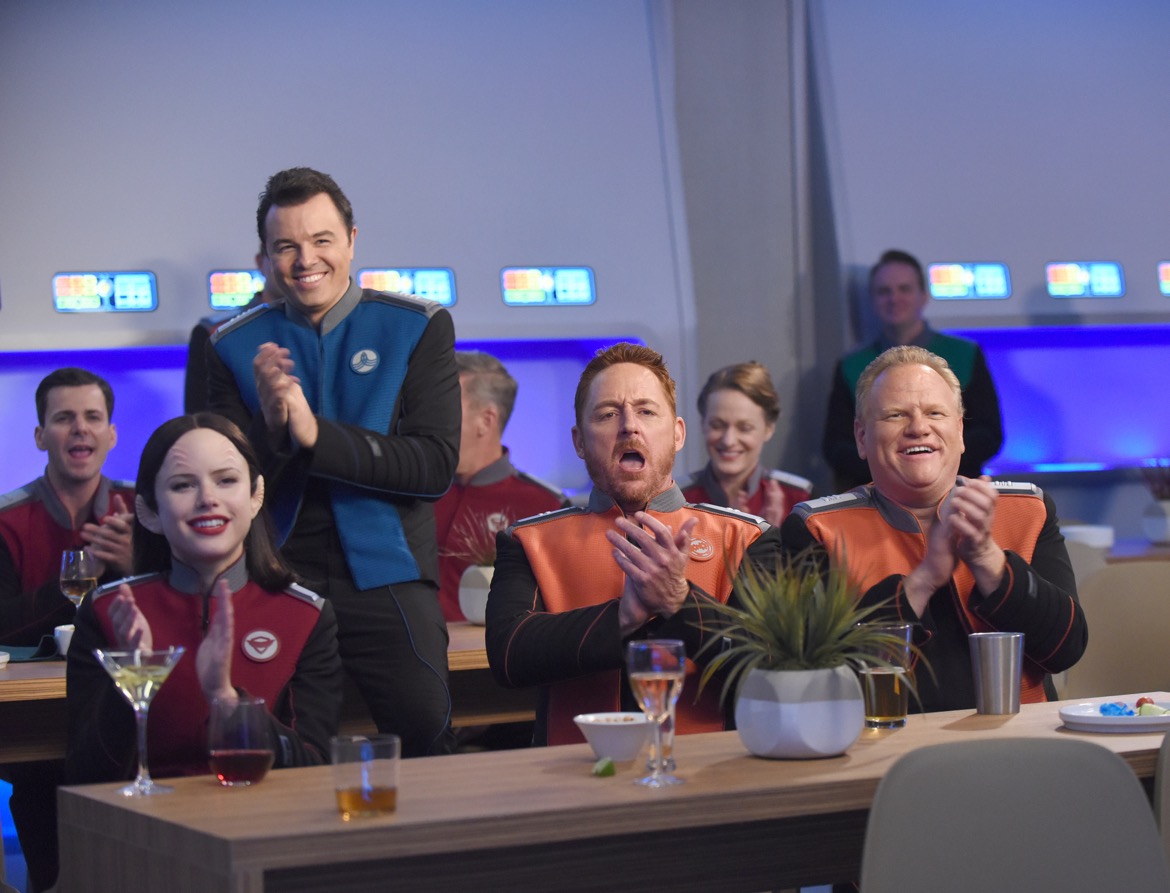 Hottest Stories from Around the Web