BONES Season 11 Episode 10 IMAGES: "The Doom in the Boom"
BY

Jennifer Griffin

Published 7 years ago
Hey, whatever happened to the second set of Bones mid-season finale pics, I hear you ask.
Well, they're a little late, but we've finally got a new crop of photos from Thursday's double header "The Cowboy in the Contest/The Doom in the Boom."
This latest gallery features goings-on from the second hour of the mid-season finale, "The Doom in the Boom," which will see the team investigating the murder of a police officer that sends shockwaves through both the Jeffersonian and FBI teams.
By the way, if you missed out on any images from the first hour you can find them — in all their cowboy goodness — through the link below.
RELATED | First Look Images From Bones "The Cowboy in the Contest"
FOX teases that the episode will see behavioral analyst Leslie Green (guest star Sara Rue) assigned to work with Booth on the investigation, as she lends her professional assessments on who the cop killer could be.
Meanwhile, Cam must make some decisions in her personal life (gorgeous Arastoo or sexy newcomer Sebastian? We feel your pain, Cam!) and the entire team re-evaluates what is truly important to them.
Both episodes air on Thursday Dec. 10 (8:00-10:00 PM ET/PT) on FOX.
Follow @ScreenSpy on Twitter | ScreenSpy on Facebook for more Bones scoop and interviews.
BONES: "The Doom in the Boom"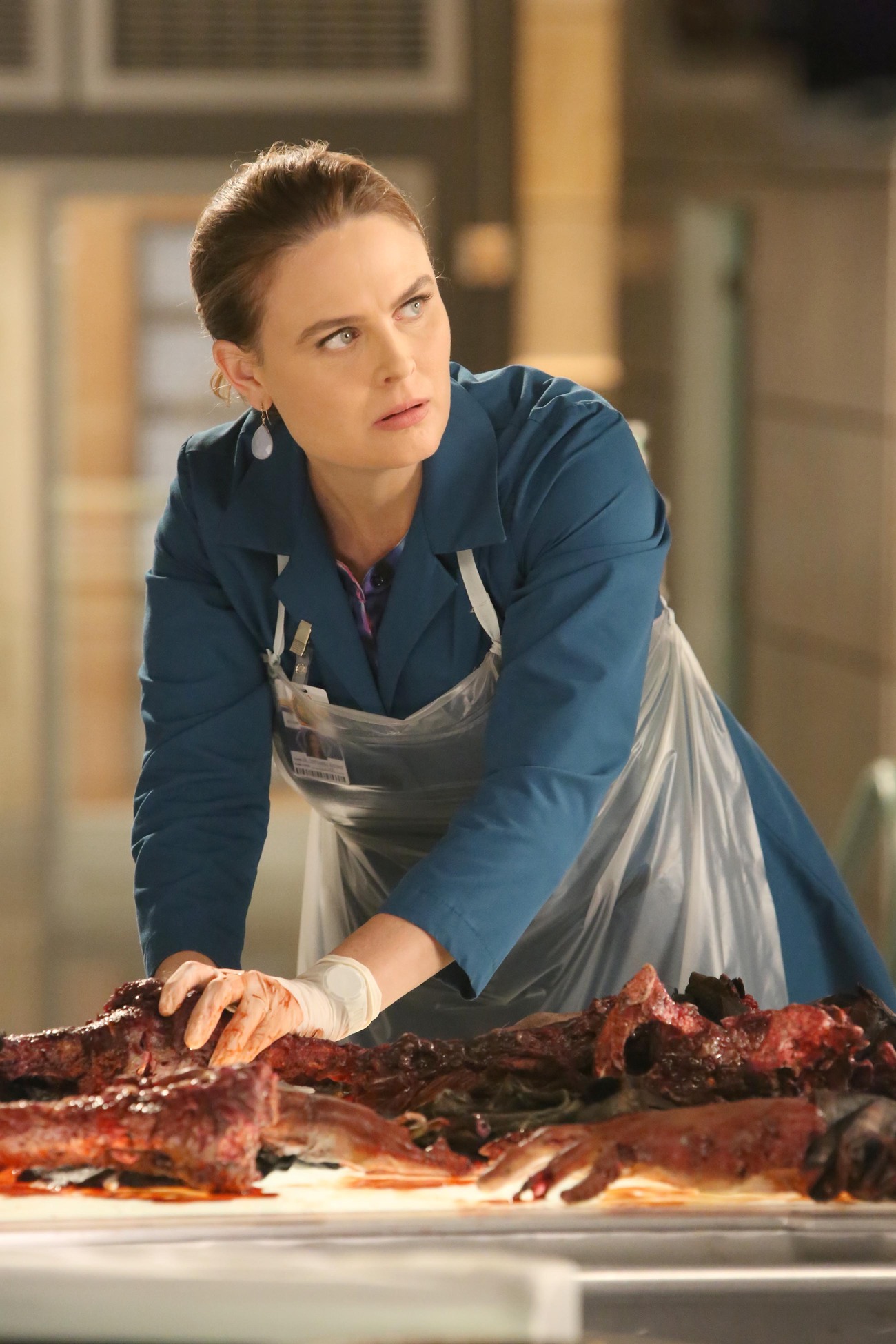 5 Things to Know About BONES Mid-Season Double-Header
READ NEXT