MAGNUM PI Episode 2×01 "Payback For Beginners"
WHILE MAGNUM WAITS FOR HIGGINS TO DECIDE IF SHE'LL OFFICIALLY BECOME HIS PARTNER, HE TAKES THE CASE OF A MISSING WIFE
While Magnum waits for Higgins to decide if she'll officially become his partner, he takes the case of a missing wife who witnessed her boss' murder during a bank robbery.
Also, Rick makes a big decision about his career.
Cast: Jay Hernandez (Thomas Magnum), Perdita Weeks (Juliet Higgins), Zachary Knighton (Orville "Rick" Wright), Stephen Hill (Theodore "TC" Calvin), Tim Kang (Det. Gordon Katsumoto), Amy Hill (Kumu).
Recurring cast: Brooke Lyons (Abby Miller).
Guest cast: Michael Patrick Thornton (Charlie Owens), Sonya Balmores (Leanna Owens), Alex Solowitz (Dex Hollis), Matt Gerald (Trey Hollis), Jacqueline Lord (Range Manager), Ron Encarnacion (Front Desk Clerk), Kelemete Misipeka (Owner).
Written by Peter M. Lenkov & Eric Guggenheim.
Directed by Bryan Spicer.
Air Date: Friday, Sept. 27 (9:00-10:00 PM, ET/PT) on the CBS Television Network.
Magnum P.I.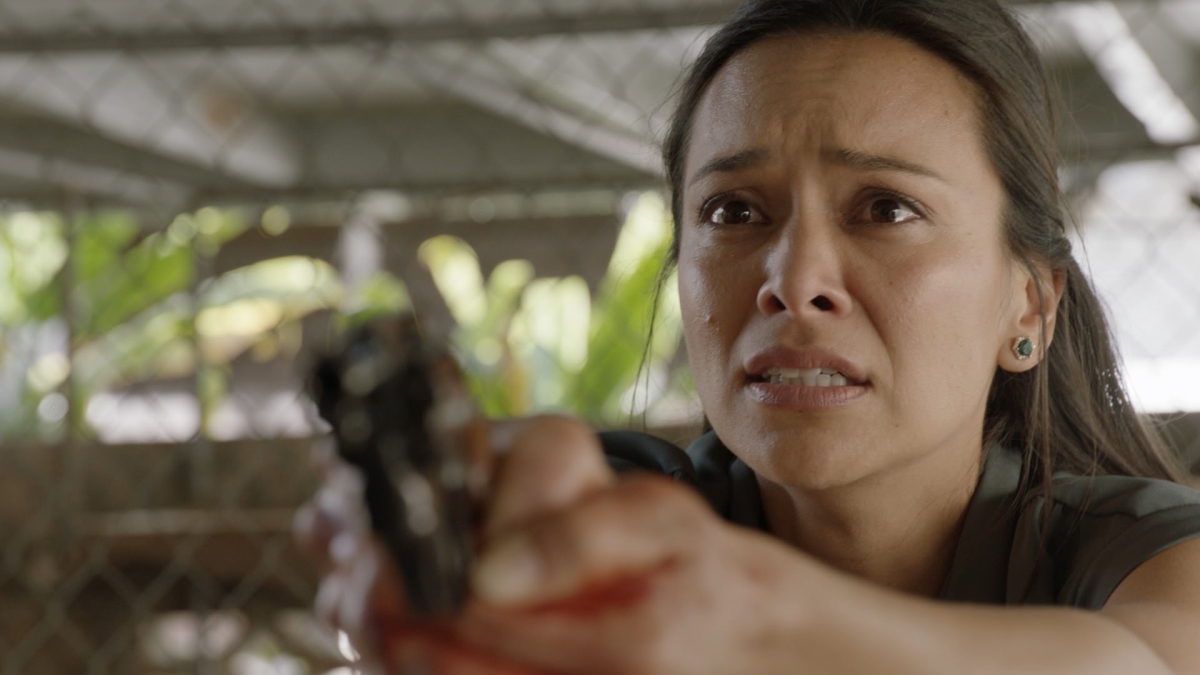 Picture 1 of 23
"Payback is for Beginners" - While Magnum waits for Higgins to decide if she will officially become his partner, he takes the case of a missing wife who was witness to her boss's murder in the midst of a bank robbery. Also, Rick makes a big decision about his career, on the second season premiere of MAGNUM P.I., Friday, Sept. 27 (9:00-10:00 PM, ET/PT) on the CBS Television Network. Pictured: Sonya Balmores as Leanna Owens Photo: CBS/CBS ©2019 CBS Broadcasting, Inc. All Rights Reserved