PRODIGAL SON Season 1 Episode 17 "Stranger Beside You" Photos
BY

Jennifer Griffin

Published 2 years ago
Prodigal Son Episode 1×17 "Stranger Beside You"
AINSLEY HELPS MALCOLM INVESTIGATE EVE
The NYPD dives into a case surrounding a famous mommy blogger, whose husband was mysteriously stabbed just days after their baby was born.
Meanwhile, Bright finds his way back to Eve, but can't shake his paranoia that there's more to her than meets the eye.
To help ease his nerves, Ainsley helps him do some investigating and uncovers a secret she has been keeping.
Cast: Tom Payne as Malcolm Bright; Michael Sheen as Dr. Martin Whitly; Bellamy Young as Jessica Whitly; Lou Diamond Phillips as Gil Arroyo; Aurora Perrineau as Dani Powell; Frank Harts as JT Tarmel; Halston Sage as Ainsley Whitly; Keiko Agena as Dr. Edrisa Tanaka.
Guest Cast: Kasjan Wilson as Young Bright; Esau Pritchett as Mr. David; Molly Griggs as Eve Blanchard; Anna Eilinsfeld as Girl; Cameron Scoggins as Lucas; Heather Lind as Alessa; Evelyn Giovine as Christine; Rebecca S'Manga Frank as Deirdre; Shamika Cotton as Joanne; Socorro Santiago as Lydia.
Air Date: Monday, March 23 (9:01-10:00 PM ET/PT) on FOX.
Follow @ScreenSpy on Twitter for more Prodigal Son scoop.
Never miss an air date with our Prodigal Son Season One Episode Guide.
PRODIGAL SON: L-R: Frank Harts, Aurora Perrineau, Lou Diamond Phillips, Keiko Agena and Tom Payne in the "Stranger Beside You" episode of PRODIGAL SON airing Monday, March 23 (9:01-10:00 PM ET/PT) on FOX. © 2020 FOX MEDIA LLC. Cr: David Giesbrecht/FOX.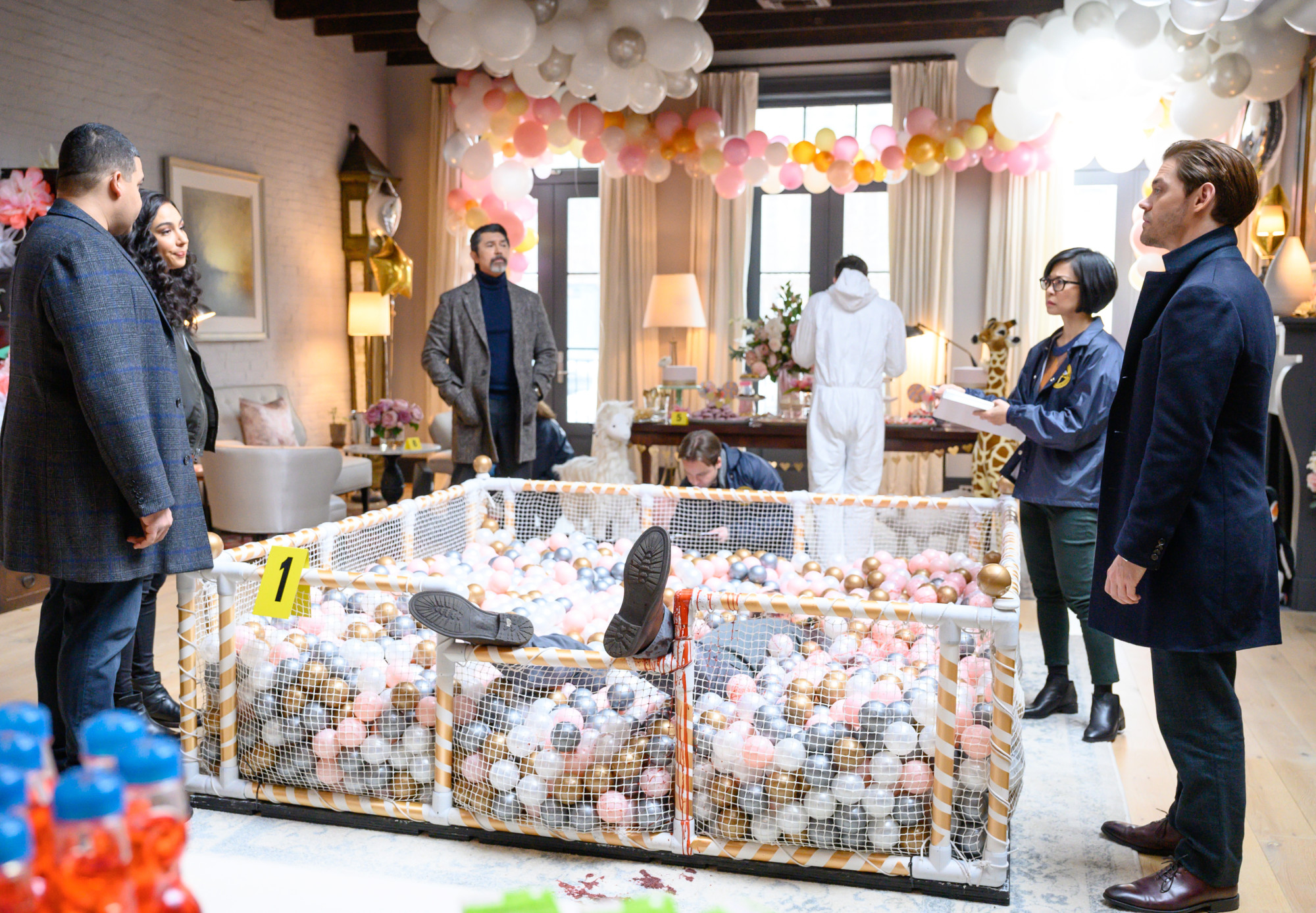 Ozark Recap Season 2 Episode 9 - The Badger
READ NEXT