THE GIFTED Season 2 Episode 7 "No Mercy" Photos
BY

Jennifer Griffin

Published 3 years ago
Episode 2×07 "No Mercy"
THE INNER CIRCLE MAKES A BIG MOVE
Reeva reveals her plans for a major mission for the Inner Circle to secure some needed funds.
Meanwhile, the Mutant Underground must contend with Reed's unstable powers, hoping that some medical help from Caitlin and Lauren will keep his destruction in check.
Also, Jace is introduced to Benedict Ryan (guest star Peter Gallagher), a well-connected public figure who supports the efforts of the Purifiers, but the two may not see eye-to-eye.
Then, Thunderbird finally confronts Blink about her dealings with Urg, after weeks of tension over their meeting.
Cast: Stephen Moyer as Reed Strucker; Amy Acker as Caitlin Strucker; Sean Teale as Eclipse/Marcos Diaz; Jamie Chung as Blink/Clarice Fong aka Clarice Ferguson; Coby Bell as Jace Turner; Emma Dumont as Polaris/Lorna Dane; Blair Redford as Thunderbird/John Proudstar; Natalie Alyn Lind as Lauren Strucker; Percy Hynes White as Andy Strucker; Skyler Samuels as Frost Sisters/Esme, Sophie and Phoebe; Grace Byers as Reeva Payge.
Guest Cast: Peter Gallagher as Benedict Ryan.
Air Date: Tuesday, Nov. 13 (8:00-9:00 PM ET/PT) on FOX.
THE GIFTED: L-R: Grace Byers, Emma Dumont and guest star Anjelica Bette Fellini in the "no Mercy" episode of THE GIFTED airing Tuesday, Nov. 13 (8:00-9:00 PM ET/PT) on FOX. ©2018 Fox Broadcasting Co. Cr: Annette BrownFOX.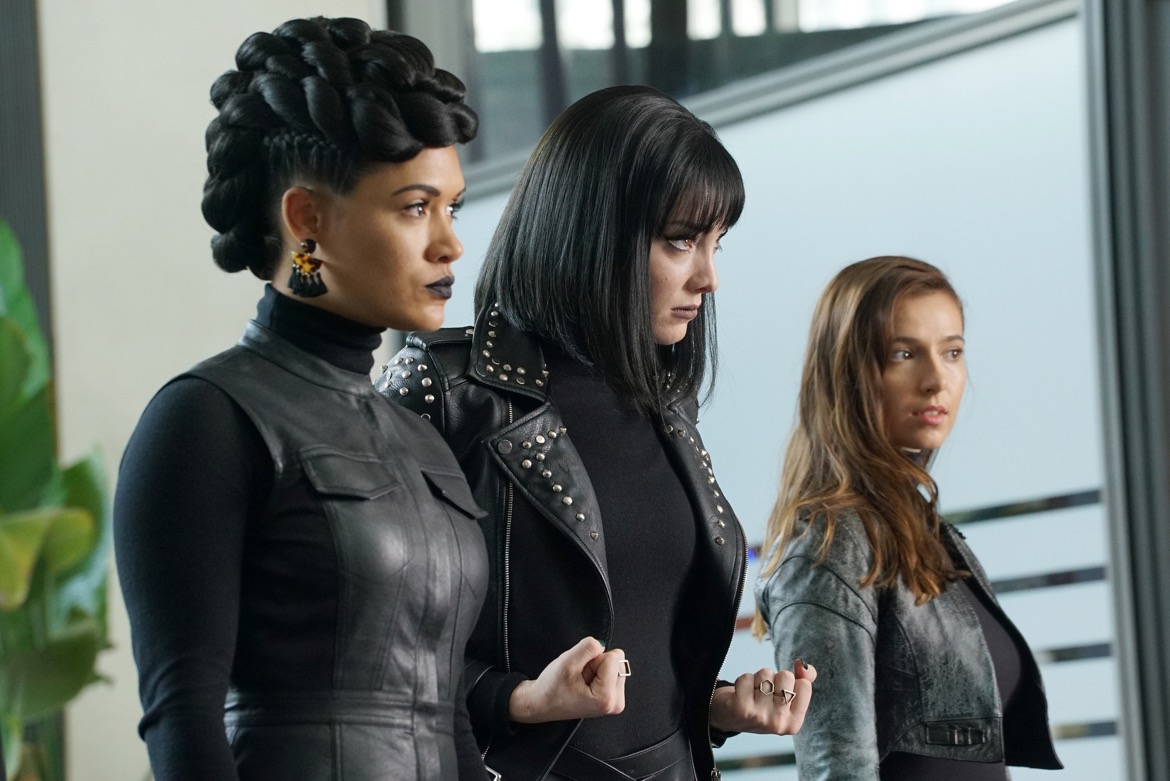 EMPIRE Season 5 Episode 7 "Treasons, Stratagems, and Spoils" Photos
READ NEXT