Thanks to the BBC, we have a first real look at Sherlock's first episode of the season.
"The Six Thatchers" airs on New Year's Day, both in the US on PBS, and in the UK, on BBC1, making the series an almost annual seasonal treat.
The first of three episodes, "Thatchers," is likely to mirror — or subvert — the original Conan Doyle story "The Adventure of the Six Napoleons."
Not currently featured in our gallery below are 3 remaining photos which have been embargoed until January. (You'll see why following the airing of the first installment.)
We've also included all of those recent moody cast portraits that have hit the web this week.
Episode 2, "The Lying Detective" seems likely to put a spin on "The Adventure of the Dying Detective." It also happens to be the episode that introduces Toby Jones' Culverton Smith. Similarly, the third in the series "The Final Problem" is based on Doyle's short of the same name.
We'll have more photos and scoop to follow, both as we approach the premiere, and beyond.
Follow @ScreenSpy on Twitter | ScreenSpy on Facebook for more Sherlock scoop.
"The Six Thatchers" airs Sunday January 1 on PBS and BBC1.
Sherlock S4 - Generic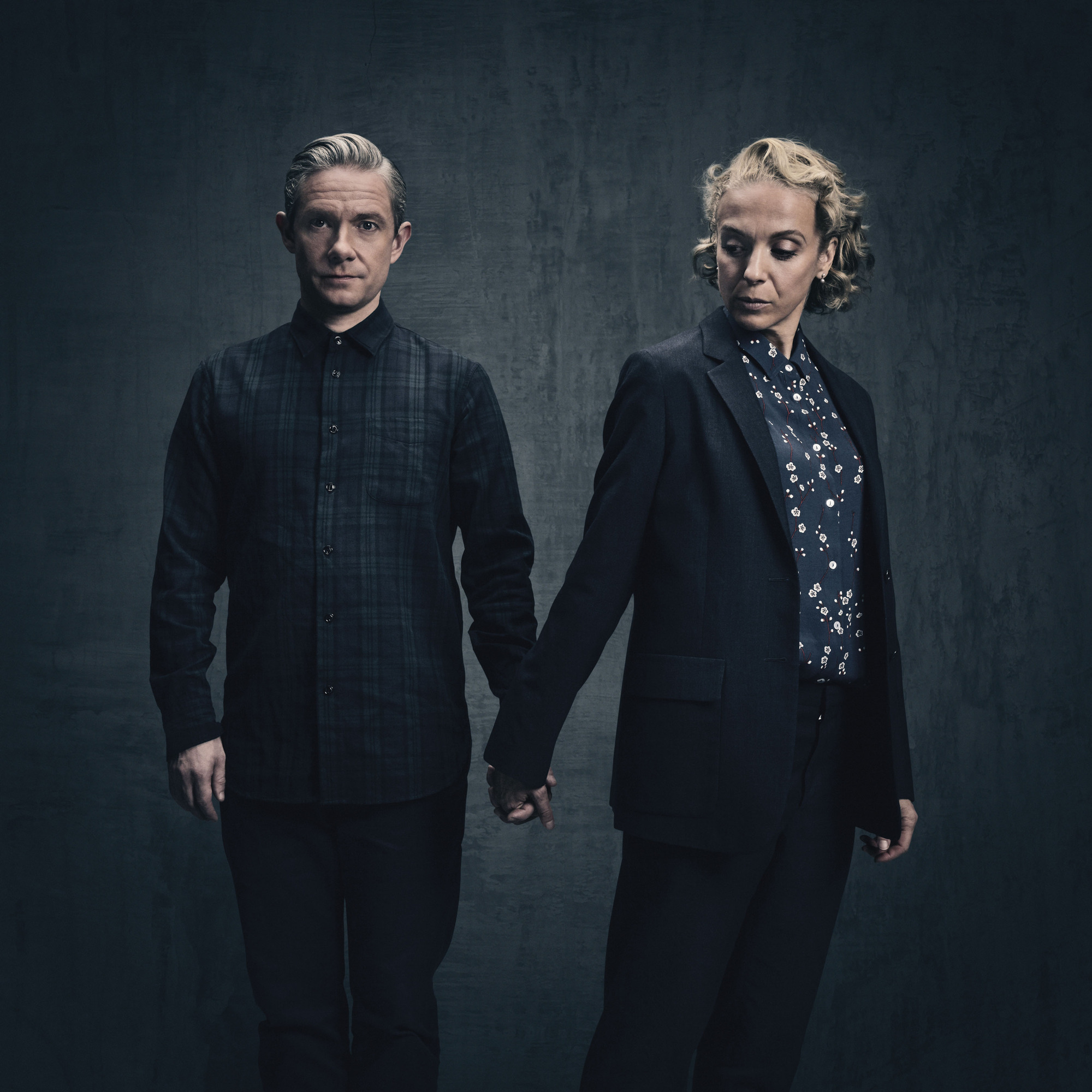 Picture 1 of 25
WARNING: Embargoed for publication until 00:00:01 on 22/12/2016 - Programme Name: Sherlock - TX: 01/01/2017 - Episode: Sherlock S4 - Generic (No. 1) - Picture Shows: Dr John Watson (MARTIN FREEMAN), Mary Watson (AMANDA ABBINGTON) - (C) Hartswood Films - Photographer: Steve Brown